Front Page Coverage of the Vancouver 9/11 Truth Conference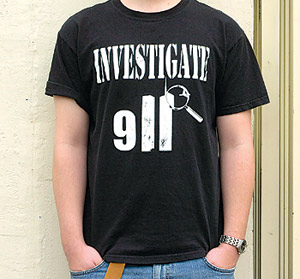 True believers
by Mark Hasiuk-staff writer
It's six-o'clock on Friday evening and a slow-moving wave of mostly white men and women aged 18 to 80 flows into the Maritime Labour Centre on Triumph Street for the three-day international 9/11 Truth Conference.
A sense of fellowship permeates the spacious auditorium, approximately the size of two basketball courts. People talk excitedly and settle into rows of temporary seating that surround a lectern next to a large white projection screen, which every speaker will use for slide shows and PowerPoint presentations. Veteran "Truthers" know one another from other Truth conferences or from online chat rooms where the movement thrives.
Conference emcee Kevin Barrett, an American and a former professor at the University of Wisconsin-Madison, was allegedly canned by the university after going public with his belief that factions in the United States government are responsible for the attacks on 9/11 and the London subway bombings.
A tall gangly man with a greying goatee and glasses, Barrett kicks off the conference with visual red meat-a full-colour Photoshopped image of President George W. Bush, Vice-President Dick Cheney and former defence secretary Donald Rumsfeld cackling hysterically in front of a photo of the smoking World Trade Center towers shortly before they collapsed. He then launches into a convoluted tale of conspiracy involving Mohamed Atta, reported ringleader of the 9/11 hijackers, and the CIA.