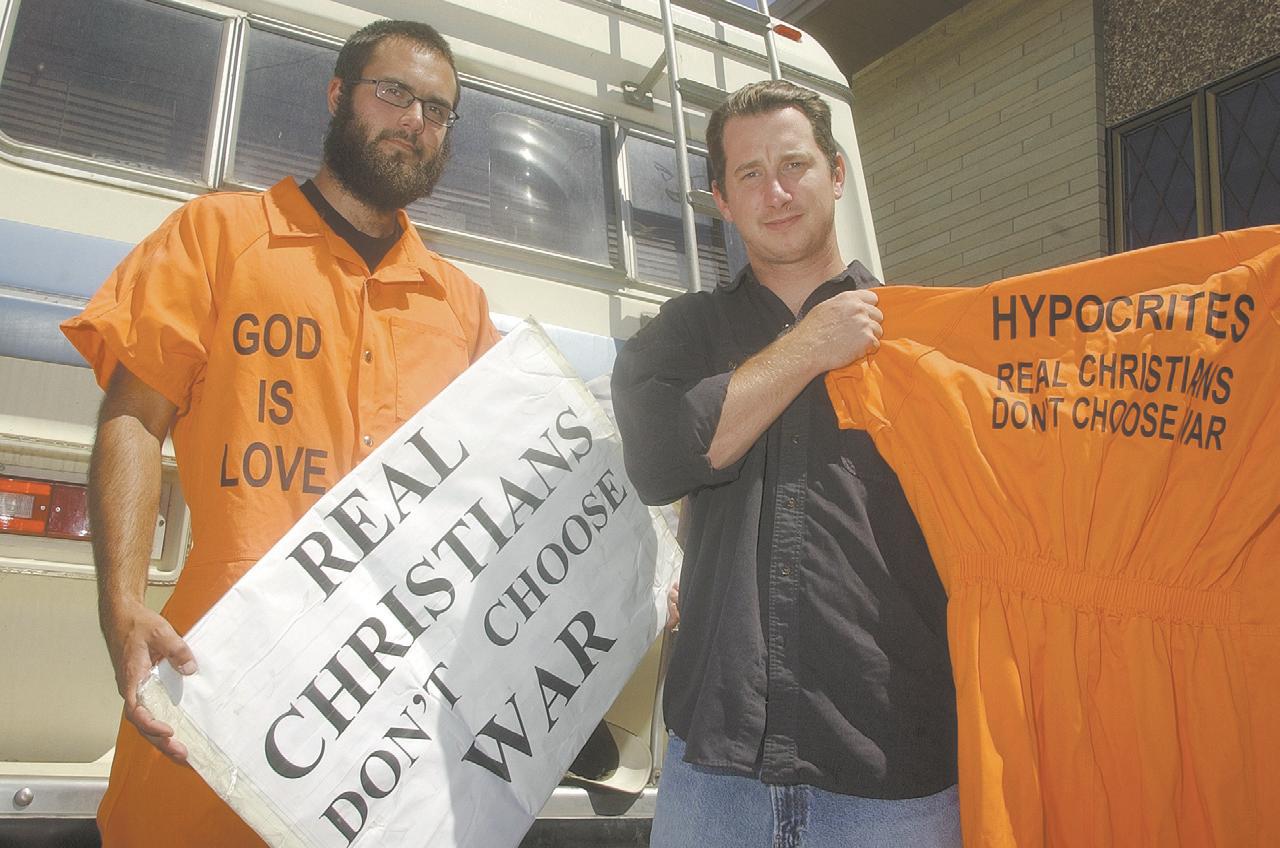 Protesters: West Terre Haute police abused power
Arrest raises questions of when it's OK for officers to ask for ID; men considering lawsuit
By Deb McKee

The Tribune-Star
WEST TERRE HAUTE — Two men walking across the nation to protest the Iraq war say police officers in West Terre Haute violated their constitutional rights last week when one of the men was arrested for failing to produce identification.
Police say the request for identification was legitimate, and the arrest lawful.
For nearly four months, Raymond Schwab, 32, of Loveland, Colo., and Elliott Nesch, 22, of Fort Collins, Colo. — Brother Raymond and Brother Elliott, to their followers — have been walking from Denver on their way to Washington, D.C., sharing their religious and pacifist beliefs.
They belong to Beit Shalom Ministries, an outreach of the Protestant Free Church Movement, according to their Web site, www.beitshalomministries.org, which is sponsoring the walk.
On the evening of July 8, the two had just crossed the border from Illinois into Indiana when Nesch was stopped by a West Terre Haute police officer.
That in itself is not unusual for the pair.
Nesch said during an interview Friday afternoon that since they began walking, they have been stopped daily by members of various police agencies.
But this week was the first time either of the two ended up in a jail cell.