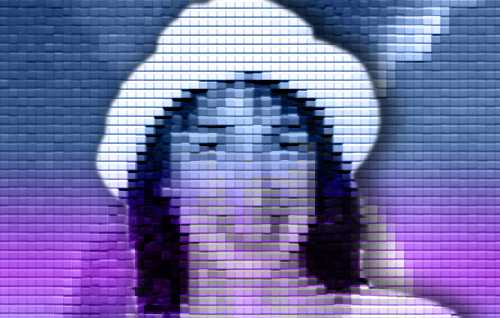 My Really, Really Bad Judy Wood Experience
by Reprehensor
(With the recent publication of Jeremy Baker's essay, "Three Amigos: Reynolds, Wood and Fetzer's assault on 9/11 Truth", I think it is important for people to know that Baker is not the only person to have serious reservations about this particular trio. Especially since Judy Wood's ideas have cropped up again, and have been circulated in a Draft Bill that does not have the unanimous support of 9/11 Truthers, but has already been presented to a few members of Congress. Specifically, this blog entry is about an on-air attack on Steven Jones that occurred in 2006, that reveals planning, and forethought on behalf of the "Three Amigos". -rep.)
"(How is a tower like a tree?)
Judy, Judy, Judy, Judy would
(Where was the hidden energy?)
La la la la la la la la la la la la
(Can we solve this mystery?)
Judy Wood"
– lyrics from "Judy Would" by Ace Baker.
In the beginning…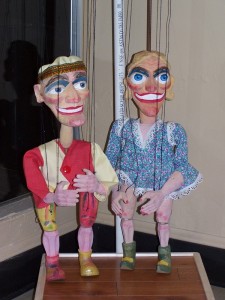 In 2005, Dr. Judy Wood joined the DemocraticUnderground.com (DU) message board where I had already been a member for a couple of years. She used the handle "janedoe" and would engage in back and forth posting battles with the resident 9/11 trolls and debunkers, with varying degrees of success. Wood seemed a natural ally, and I engaged in some friendly correspondence with janedoe, via the DU message board, which later moved to email communications…
When Steven Jones publicly posted his paper, "Why Indeed Did the WTC Buildings Collapse?" in late 2005, he attracted the attention of James Fetzer, and they co-founded the original Scholars for 9/11 Truth group. By the time that Jones did his first major public lecture in Utah, in February of 2006, Wood had established contact with Jones, looking to join the Scholars. Soon, Morgan Reynolds would also be a member. Wood's participation at DU dropped off considerably.
In the space of a few short months, the original Scholars group was building up a large membership, and by June of 2006, Jones had become popular enough within the 9/11 Truth community that he was delivering the Keynote address at the Chicago 9/11 Truth conference, and it really seemed that the Scholars had some serious momentum.
By the beginning of August, 2006, Judy Wood and Morgan Reynolds had decided to put a halt to Steven Jones' momentum.