Webster Tarpley: Arabesque, Cosmos, Jenny Sparks, Jon Gold, Michael Wolsey, and Truthaction are "disinfo"

by Arabesque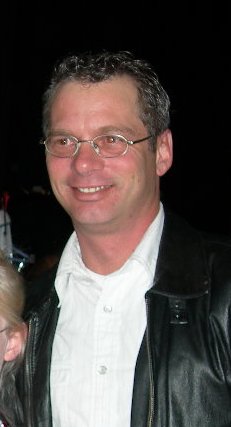 Webster Tarpley supplies us with an ad-hominem filled commentary on the Kennebunkport Warning Controversy on his radio show:
"Who opposes the Kennebunkport warning? We discovered going through this that if you take all the slanderous filth, counter-organizing, disinformation and so forth, about two-thirds of it comes from about half a dozen people as far as I can see. And let's tell you who they are. First of all, you have to look at the site called truthaction.org. As far as I can see about two-thirds of the site appears to be devoted to slanders and vilification of the Kennebunkport Warning. This shows what one can only call the typical style of the counter-gang. In other words it takes elements from lots of people's work including my own. They talk about truth squads, they have a candidate tracker, they talk about a general strike, they take things from Ron Paul, they take things from We Are Change, but then they mix in a huge dose of anonymous slander, vilification, denigration, calumny, libel, and defamation. The leading poison pen seems to be an individual called Cosmos. Now this I think is extremely objectionable. Here is somebody who will not tell you his real name but he demands the right to be a poison pen. Anonymous slanders are his stock and trade. He wants to slander you and vilify you from the shadows, spread disinformation, distortions. These are the venom-mongers, the merchants of pus who like to operate from behind the scenes. These are the wreckers and saboteurs, and of course the question is posed: Is this COINTELPRO? Is this the conform of the FBI counter-gang? Those are interesting questions. I can't answer them, but they are very interesting.
Then we have somebody else called Colonel Jenny Sparks in quotation marks. She shows herself as a cartoon figure prancing in an abbreviated costume before the Union Jack. Another poison pen slanderer, another wrecker and saboteur. The only questions we have are, is this COINTELPRO, is this the current style of the FBI counter-gang?
So here we have Cosmos who shows you he looks like he's trying to imitate Che Guavara or a member of the Sons of David baseball team. He's hiding behind a huge beard, looks like the Italian aviators in A Night at the Opera. He's got this army fatigue cap pulled down over his eyes so you can't see him, he might as well be anonymous. Jenny Sparks completely anonymous.
Michael Wolsey, Visibility 9/11. He appears of course in shades, he's got some cool shades on, he doesn't want you to see him. Remember visibility911.com is not the same as 911visibility.org. 911visibility.org is a reputable website; you have Janice Matthews and many others who work there. This is visibility911.com with Michael Wolsey.