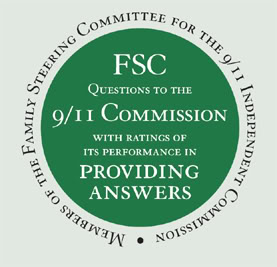 The Family Steering Committee Statement and Questions Regarding the 9-11 Commission Interview with President Bush.
Statement and Questions 1-23 submitted February 16, 2004
Statement and Questions 24-39 Submitted March 18, 2004
Combined by Mindy Kleinberg and Laurie van Auken.
Before an audience of the American people, the Commission must ask President Bush in sworn testimony, the following questions:
Read the entire report in PDF format here.