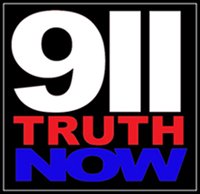 In this special broadcast of Visibility 9-11, Michael once again guest hosts for Words of Freedom with George Flynn. Words of Freedom is aired on KRFC, 88.9 FM in Fort Collins, Colorado on Monday nights at 5:30 – 6:00 pm mountain time (no commercials).  This opportunity provides a valuable window to introduce 9-11 truth to an audience who rarely hear our message.  Many thanks to George for the honor of sitting in for him while he is away on business.
Keeping in line with last week's program focusing on 9-11 activism, this episode of Words of Freedom features an interview with Cosmos, founder of truthaction.org and the 11th of Every Month Action Campaign.   Focusing on taking it to the streets, truthaction.org is leading the way in bringing visibility to the 9-11 movement which includes street actions for 9-11 truth being held throughout the world on the 11th of every month.  Special thanks going out to Cosmos for this valuable contribution.
Direct Download this episode of Words of Freedom.