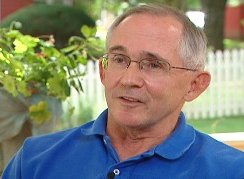 In this special broadcast of Visibility 9-11, Michael once again guest hosts for Words of Freedom with George Flynn. Words of Freedom is aired on KRFC, 88.9 FM in Fort Collins, Colorado on Monday nights at 5:30 – 6:00 pm mountain time (no commercials).  This opportunity provides a valuable window to introduce 9-11 truth to an audience who rarely hear our message.  Many thanks to George for the honor of sitting in for him while he is away on business.
This episode of Words of Freedom features an interview with 9-11 family member Bob McIlvaine.  Mr. McIlvaine lost his son Bobby on 9-11, and has fought long and hard since to make sure that those who were responsible, are held to account for the murder of his son.
Direct Download this episode of Visibility 9-11.