source: History Commons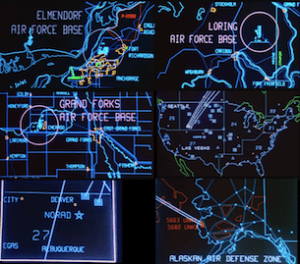 The US military conducted a training exercise in the five days before the September 11 attacks that included simulated aircraft hijackings by terrorists, according to a 9/11 Commission document recently found in the US National Archives. In one of the scenarios, implemented on September 9, terrorists hijacked a London to New York flight, planning to blow it up with explosives over New York.
The undated document, entitled "NORAD EXERCISES Hijack Summary," was part of a series of 9/11 Commission records moved to the National Archives at the start of the year. It was found there, and posted to the History Commons site at Scribd, by History Commons contributor paxvector, in the files of the commission's Team 8, which focused on the failed emergency response on the day of the attacks. The summary appears to have been drafted by one of the commission's staffers, possibly Miles Kara, based on documents submitted by NORAD.