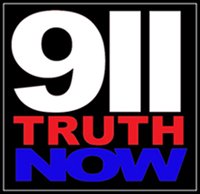 Truth Revolution Radio with Cosmos
Monday, September 3, 2007
Michael Wolsey of Visibility911.com was the guest on the Sept. 3 edition of Truth Revolution Radio. We discussed his work as a truth activist and radio host, with a special focus on his series on COINTELPRO. We are also joined by investigative activist Col. Jenny Sparks and discuss a bit of the controversy behind The Kennebunkport Warning.
Bruce Marshall called in during the last segment to discuss his role in promoting The Kennebunkport Warning, during which Mr. Marshall lost control of himself and began screaming and yelling. Hear it for yourself by clicking here.