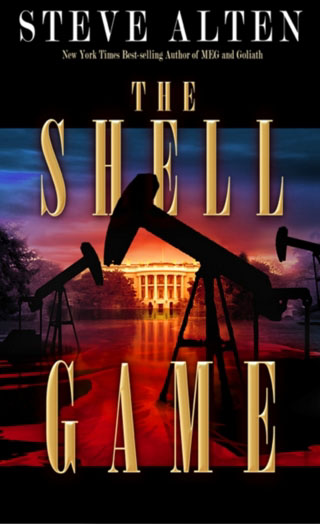 The 2008 Spring Membership Drive at KRFC 88.9 FM presented a great opportunity for the launch of the first Week of Truth campaign, The National The Shell Game Buy In Week of Truth, April 16th – 22nd, 2008. 
As I have pledged, Visibility 9-11 will be purchasing 10 copies of The Shell Game, by Steve Alten during the Week of Truth.  As I considered what I would do with these 10 books, it occurred to me that KRFC was right in the middle of their bi-annual fund raising drive and that it might be possible to get on as co-host of Words of Freedom for a special episode of the show.  My plan was to donate the 10 books to the station, offer them as a premium gift to contributors, and have Steve Alten on as a guest to kick off the Week of Truth buy in for The Shell Game.  Long story short, David Peterson at KRFC gladly found me a 30 minute spot during the fund drive.  This interview is a result of that collaboration.
I urge all my listeners and supporters to go to www.weekoftruth.org and get involved in The National The Shell Game Buy In Week of Truth. This is a way everyone, for a small expense, can get involved and make a difference.
Special thanks to David Peterson, George Flynn, and everyone at KRFC 88.9 FM in Fort Collins Colorado.  Please take a moment to let them know how much you appreciate their support of 9-11 Truth.
Administrative Office
970.221.5075

Direct Download this episode here.