New Visibility.com Artwork for your Website or Myspace Page
Special thanks to Chris Jankoski for this awesome new artwork. Chris's music was proudly featured on the recent episode of Visibility 9-11 from February 25, 2008 and an interview with Bill Douglas.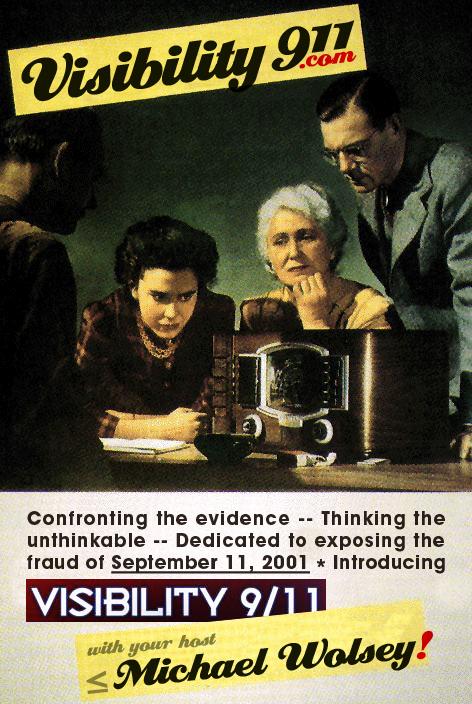 "…Your podcast has been one of the sharpest tools in my arsenal for waking up loved ones, so it is only right that i outfit with you a truth tool in kind.
KEEP ROCKING THE MASSES MICHAEL"
-Chris Jankoski