We Don't Need Any More Warnings
by Kevin Ryan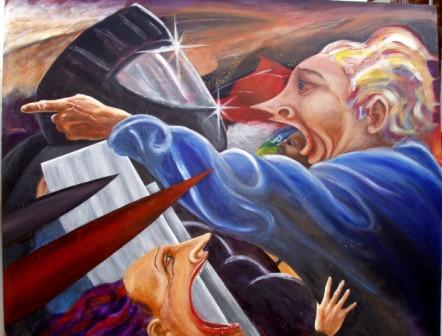 While busy with an event on September 10th of this year, I heard about some goings-on that resulted in bad publicity for the 9/11 Truth movement. Of course it is no longer surprising to many of us, who have been involved in fighting for the truth for years, that there would be some kind of hullabaloo just before the anniversary. This year the uproar included something called the "Kennebunkport Warning", and a problem with this document as pointed out by some of the alleged signatories.
This warning document itself did not present any newsworthy information as far as I can see, other than the idea that some leaders of the Peace movement may have signed it. In fact, if it weren't for these few signatures from prominent leaders of the Peace movement the warning would have been unremarkable, actually, as the message is fairly standard fair within the 9/11 Truth crowd, and is what many of us would be expected to say.
But when those prominent Peace movement leaders put out a statement suggesting that their signatures were either obtained under false pretenses, and/or they were less than fully aware of the entire message they had signed on to, the document gained attention. And as could have been predicted, that attention quickly turned into a divisive mess.
People asked how this could have happened. Then accusations were made, culminating in some ludicrous claims that some of our best leaders were disinformation agents for the government. How can we tell? Because, for example, one wears sunglasses and another has a beard. Brilliant.
Maybe this is just another ego problem, and maybe not. If it is, then it's another opportunity to better understand that common problem we share. After all, that is the game upon which we are, as a society, being played.
As usual, we'll see how these things develop, but we don't really need any more warnings. We'll do what we can to communicate the vital need for 9/11 truth and reach out to others in our country who work for peace. Until then, my thoughts and support go out to the great Cindy Sheehan, my friends Jon Gold and Michael Wolsey, the fine writer Arabesque, and those others who were unfairly treated in this incident. Hang in there and don't give up hope.