Jon Gold 1/18/2016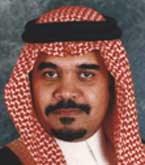 Hopefully you've heard about the partial release of the 28 redacted pages from the Joint Congressional Inquiry Into 9/11. There are still many redactions throughout the pages.
Here is an excerpt from the pages:

"A CIA report also indicates that Bassnan traveled to Houston in 2002 and met with an individual who was (redacted). The report states that during that trip a member of the Saudi Royal Family provided Bassnan with a significant amount of cash. FBI information indicates that Bassnan is an extremist and supporter of Usama Bin Laden, and has been connected to the Eritrean Islamic Jihad and the Blind Shayk;" – pg. 417
Here is the entry from www.historycommons.org about this incident which is more descriptive, along with an excerpt from that entry:

"While in Texas, it is believed that Bassnan "met with a high Saudi prince who has responsibilities for intelligence matters and is known to bring suitcases full of cash into the United States."
The only article I can find describing someone like that is Prince Bandar:

"How rich is Bandar? A friend of mine used to drive for the prince. I can't mention the name for fear of a fatwa, but I was told that there were often suitcases taken off the prince's airplanes that were literally bulging with cash."
So it SEEMS that Bassnan met with Bandar AFTER 9/11 to get more money in Houston. IF it is indeed Bandar (which I think it is).
In August 2002, both Bassnan and his wife are deported for visa fraud.
On October 21st-22nd 2003, Dieter Snell from the 9/11 Commission went to Saudi Arabia and interviewed Osama Bassnan.
In his Memoranda For The Record (MFR), it says that "the interview failed to yield any new information of note. Instead, in the writer's opinion, it established beyond cavil the witness' utter lack of credibility on virtually every material subject."
In the footnote section of the 9/11 Report on page 516, it says "contrary to highly publicized allegations, we have found no evidence that Hazmi or Midhar received money from another Saudi citizen, Osama Bassnan."
Funny how they came to that conclusion considering his "utter lack of credibility on virtually every material subject."